Accessories, accouterments, paraphernalia at Telford's Pipe & Cigar

Accessories, accouterments, paraphernalia, trappings, bits and pieces, you want them we have 'em.  Pipe and cigar lighters, cigar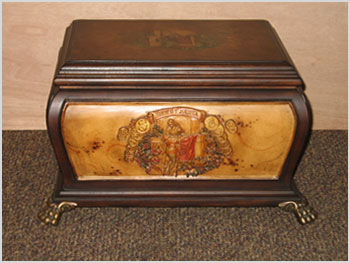 cutters of every shape and style, humidors, tobacco pouches, flasks, wallets, walking sticks, jackets, shirts, hats to list but just a few of the wonderful treasures to be found at Telford's Pipe & Cigar.
To fully appreciate what we offer the discriminating aficionado of the good life you must visit the shop and take several hours browsing our shelves, nooks, and crannies.  And the best part is that you may smoke while you explore – smoking is not only allow at Telford's Pipe and Cigar, it is wholeheartedly encouraged.
And yes, we have pens, ashtrays, pipe racks, photographs, books, magazines, cigar-box guitars, knifes, cigar jars. . .