Main Content

Telford's Pipe & Cigar (and Cigarettes) carries a large selection of premium domestic and imported cigarettes. Our brands are renown for their consistency of quality and flavor and are as chemically free as possible.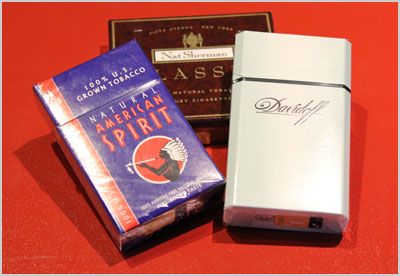 You will find brands such as Davidoff, Dunhill, DuMaurier, State Express, and Export, as well as American Spirit, Nat Sherman, English Ovals, and many herbal (non tobacco) cigarettes, just to mention a few.
We also feature Ploom electronic cigarettes. The modern way to enjoy fine tobacco.